MoneyWorks®
Cashbook
An elegantly simple cashbook that is ideal for cash-based organisations, such as small business, clubs, societies and not-for-profits.
Free Subscription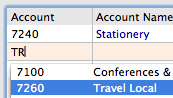 Easily record all your payments & receipts, manage sales tax, and produce professional income and expenditure reports.
Maintains details of your accounts for over 7 years.
Full budgeting for better control and decision making.
List views provide powerful searching and sorting, making it easy to find key information.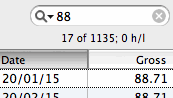 MoneyWorks provides the best possible support for managing these taxes
Enquiry screens make it easy to view balances and trends for accounts, customer or item sales.
Store customer and supplier names, addresses, phone numbers, email & web addresses.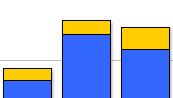 Enter sales and purchases using item codes with quantities and prices
Keep accounts for as many entities as you need—there is no additional cost to run additional companies.
Ensure interoperability with the other systems your business relies on.
There's much more to Cashbook than just the headline items above. Features like stickies, unicode, and a large library of included reports make Cashbook a truly standout system. And all these features, plus more, form the basis of the the more advanced MoneyWorks versions. So, if Cashbook doesn't meet your requirements, have a look at MoneyWorks Express.
Need to send/receive invoices?
Then you'll need to consider MoneyWorks Express or Gold.
MoneyWorks Express
... all the features of Cashbook, plus:
Send and receive invoices, manage payables and receivables.
Design your own invoices and statement forms.
Create simple custom reports to better analyse your data.
Learn more >
MoneyWorks Gold
... all the features of Express, plus:
Full order-entry and quoting, with inventory and stock.
Support for multiple-currencies.
Time billing and job costing, and much more
Learn more >