Discover the power of dedicated accounting software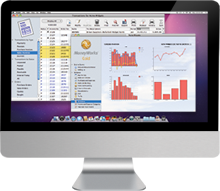 MoneyWorks was built from the ground up for the needs of business, finance and accounting professionals. It isn't bloated with wider organisational "features" like HR & CRM, that are costly, complicated and need an IT consultancy to configure. Instead you get a powerful, feature rich platform that unlocks your company's accounting data to help you run a better business.
MoneyWorks is fully supported, regularly updated and flexible enough to fit within your workflow and integrate with your existing business software.
Overview
Flexible
You need your accounting software to fit in with your business processes, not the other way around.
Designed for maximum flexibility and interoperability, MoneyWorks allows you to structure your accounts to match the needs of your business.
MoneyWorks can interface seamlessly with most leading payroll, CRM or POS systems, and generic systems like FileMaker Pro, MS Office or mySQL, making it possible to streamline your workflow.
Information rich
Better information helps make better business decisions. Dashboard charts show you at a glance how your business is performing, while on screen lists give you quick access to your data.
For in-depth analysis and forecasting, MoneyWorks has the most powerful reporting of any accounting system in its class. If the comprehensive included reports and powerful subsummary features are still not enough, the MoneyWorks Gold report writer makes it possible to create the exact reports you need.
High Performance
You need software that won't bog down, wasting valuable staff-time (and hence money) through slow operation. MoneyWorks is fast. People who have switched from other systems tell us that the speed of MoneyWorks is phenomenal, making their operations much more efficient.
Cost effective
We have designed MoneyWorks to have low overall running costs, and, unlike many other accounting systems, there are no hidden tactics to extract money from you in the future. We keep your total cost of ownership to a minimum through:
No company limits: Many systems will charge you extra to create additional company files, or you may not be able to do it at all
Comprehensive documentation: facilitates staff self-training.
Not tying accounting software to payroll: upgrading accounting software to keep up with payroll rules should not be necessary. So you won't get stung for an annual upgrade that you don't really need.
A fully-compatible works-alike product line: no expensive data conversion or retraining if you need to upgrade.
Cross-platform support: no repurchase if you change platforms in the future.
Effective user interface: helps users get the job done quickly and accurately.
Performance: fast, efficient software means staff time is not wasted.
Intuitive and easy
No computer degree needed. The friendly interface and graphic workflows make MoneyWorks fast, easy and efficient to operate.
Since 1992, MoneyWorks has helped tens of thousands of businesses around the world.
Here are a few of their stories: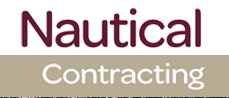 "I thoroughly recommend MoneyWorks for its flexibility, ease-of-use and the excellent management information that it provides"
Nautical Contracting, New Zealand

"The degree to which you can customise just about anything in MW is extremely helpful."
Gekko Images, Australia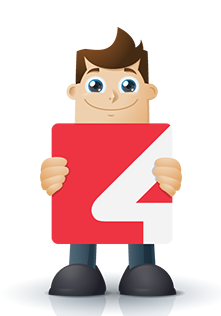 "MoneyWorks is by far the best financial application I've come across in decades. None of the other applications I looked at had the same ease of use, were as feature-rich, and well-designed as MoneyWorks."
VoorZet Graphic Workflow Solutions, Netherlands